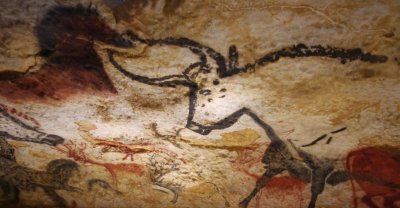 Lascaux IV in Montignac-sur-Vézère
Prehistory in the 21st Century
Discover an outstanding site and learn more about the incredible history of humanity...
Located just 35 km from the hotel, visit the Lascaux Caves.
Prepare for the Lascaux experience
Professional guides accompany groups of 30 persons (commencing every six minutes) from the site's welcome desk (where digital tour companions are distributed) to the exit of the complete reproduction of the cave. Additional guides will be present in all theme rooms to answer questions and impart information to enrich the Lascaux tour.
A unique visit which will spark the imagination of both the young and old!
Grotte de Lascaux IV
24290 Montignac
+ 33 (0)5 53 50 99 10
Click here for more information on the Lascaux caves